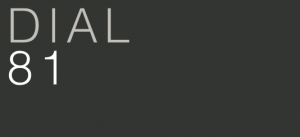 Shortly after I moved back to Detroit this past January, I got a call from longtime friend, music producer and visual artist, Blair French, aka DIAL 81. "Big news, I just got a car!" Big indeed. Lack of public transportation in Detroit is hard on artists and residents, in the Motor City. If you don't have your own car, it really sucks.
He calls it the Green Lantern. It's a forest green Buick LeSabre straight out of the nineties. He showed it to me with a proud grin like someone who just made their last payment on it. "Check it out. Bench seat in the front. … Oh and check the license plate. It says DFW — Down For Whatever!" We both started laughing.
Gliding in the Green Lantern toward our lunch destination, he told me more about his move to rural Lansing with his girlfriend, and that the car was her grandmother's. As fate would have it, he moved close to veteran producer and DJ, John Beltran (Dado, Delsin, Ubiquity, Transmat). A mutual friend, John Arnold, suggested they meet based on their love for composing movie scores and experimenting in the ambient realm.
The two of them clicked. The words French used to describe working with Beltran is "candy", and that their friendship was "instant." Timely would be another word. The partnership is a rock of stability after French's break away from hip hop. Beltran recently started Dado Records and brought French on board as an artist and partner. French cites his work on his ambient record, "Through the Blinds" (Dado/Delsin, 2014), as being "personal from head to toe." The album was his meditation through an emotional, transitioning period in his life.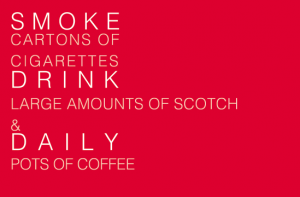 Roots of this break from hip hop can be heard in the award-winning film score, Detropia (UHF Records, 2012). French took a camping trip to the Upper Peninsula, where the stars are as clear in the water as in the night sky. Inspired, he came home writing lush, effect-laden and intricate instrumental tracks, which were later heard by the directors of the film. He had just begun experimenting with ambient music, so he was stretched to his creative limits meeting deadlines and satisfying directors.
Detropia is a well done documentary on the lives of Detroiters and what they face living in the city. During the making of this film, French was a study within himself on how not to treat the human body. He was immersed in the seven-day workweek lifestyle, eating too much Chicken Shack, Hungry Howie's, smoking cartons of cigarettes, drinking large amounts of scotch, and daily pots of coffee. There were lots of changes happening, but he found himself receiving acclaim at the Sundance Film Festival.
French wasn't expecting recognition as an ambient producer, let alone a composer. While silently freaking out on a 5AM airplane flight on brownies en route to the film festival, he landed safely in Utah with longtime friend Craig Atkinson (film producer/director). But the weekend turned into "a big party in the mountains", schmoozing and partying until the sun came up.
One would think that this success would be a high point, but it was just the opposite. "I turned thirty and watched my world fall apart", French recalled. There was a rash of assorted funerals. His grandmother became ill. French himself became sick, single, and living alone for the first time. Through all of this turmoil, he did not sink. "I took off my arm floaties and manned up."
Stretching out on a limb, he recorded Luminous Stasis (M1-Sessions, 2012). The EP showcased his eclectic taste with a fusion of styles. The music journeys from left field, deep Detroit thumpers (like the title track featuring Paul Randolph), to blissful sounds that float you to the white label center of the record and into the cosmos.
Back at our table at Honest John's, the shots of Kessler whiskey and Miller High Life (the shot and beer combo known here as a "Hoover") kept coming. We talked more about his country studio (built over the years with funding from commercial and film jobs), and it's connection to the universe. French enjoys the solitude of country life, but trips like this back to Detroit are crucial for his spirit. Business and pleasure become one and the same.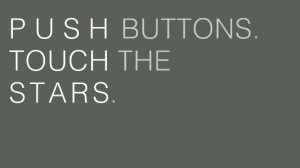 Visiting family, late nights with friends, meetings, and studio hang time with local stars are always in the plan. There's a different cast of characters in his Detroit world, usually involving Todd Modes and frequent collaborator Fahrenheit 2040. Both have a significant role in French's musical growth and projects. Upon hearing both play records, and becoming close friends, their performances and interests greatly impacted his musical scope. And as his work flow increased, French needed a name for his L.L.C. Fat Finger Cosmic leapt immediately to mind. Swollen, "chubby" fingers from beating pads on the MPC nearly to death inspired it. "Push buttons. Touch the stars." he said. That's his motto.
During the "Luminous Stasis" sessions, Cosmic Handshakes (the duo of French and Todd Modes) finished The Delicate Details (M1-Sessions, 2013). The experimental EP includes uptempo and downtempo rhythms, creating an overall soundtrack voyage. There's also his collaboration with, now Chicago resident, singer/songwriter Jamiel Dado. Together they form The Interior Project. In 2008, a series of beautiful folk and rock-based songs were recorded in the living room of Dado's house (the basement was evidently a mess). It is a radically different style from the music he normally produces, but a solid collaboration between friends with more to come this year.
French's keen eyes for talent and creativity are evident in all of his material, but it was his hip hop album Boxcar Portal (Superior Belly, 2009) where French broke through, finding his production and writing chops. His "collage" form of writing evolved in the making of this album, connecting ideas and phrases that normally wouldn't go together. French said of his lyrics, "To me, it makes sense. I think of how many things can come together, and still make a proper meal. Recipes like kimchi and peanut butter or something."
Delve deeply as you want. Songs like "Eye Browse/Ancestarrs", "Rocket Legs", "Bearded Wrist", and "Gum Face" not only have fun lyrics and collaborations with other artists, they also contain heavy, skillfully crafted jazz and funk chords. The end result is a head-nodding, booty-shaking, Flynn-filled adventure that showcases his eclectic tastes and skills.
Those skills did not get there overnight. His earliest bout with music was at the age of ten (in the early nineties), when he and a few friends in Clawson, Michigan (about twenty minutes north of Detroit, depending on how fast you drive), would gather and try to play Deep Purple's "Smoke on the Water". That "got as far as nowhere", French said. But he developed what he called a "weird hunger" to have his voice on a cassette, and have it go all over the world while he was still in one place.
With that vision, he described himself as a driven kid with no rhythm or talent. In middle school, French was heavily influenced by the Horrorcore rap scene. Outkast and others were around, but after learning about artists like Esham, Kid Rock, and House of Krazees were local, French realized it was possible to make his own cassette. Inspired to write "bad" rap lyrics, his introduction to Skrapz (Level Jumpers) gave access to dog piss speakers and minimal equipment. French remembers shoveling snow for studio time.
The songs were about teenage issues. Back then one of his four-track, metallic blue tapes would cost you five bucks! Topics consisted of his first funeral at his grade school, smoking weed, and getting ladies (even though he was a virgin at that time).
There were shows small and large. In ninth grade, French developed a relationship with House of Krazees, and wound up opening for them along with Eminem at St. Andrews Hall. French was very influenced by Eminem's debut album, "Infinite" (Web Entertainment, 1996). The first sold-out show French played was opening with Bourgeois Filth for the ska band Suicide Machines, in his senior year of high school. At this show he met Kid Rock. French recalled Kid Rock saying "good rappin'" to which French thought "I was terrible," but said thanks.
He kept recording and studying. French (under the name F.R.EEZE), the R.O.C., and Skrapz, formed the group Level Jumpers. They put Horrorcore to the side and began writing about personal issues. "Battle rap was becoming more popular and I was never really feeling that. I didn't want to tell you how bad you were and how great I am", French said. "Let's not talk about dumb shit." They made two records, "Simply Complx" (2001) and "the Red Pyramid" (2002), and eventually parted ways.
After the group's mutual split, French turned to outside production. Experimenting with producers Fahrenheit 2040, Kobolt, and Tenshin 360, gave him the opportunity to explore new writing styles. In the midst of these sessions, Formless Figures was created with French (as Dialtone), Secondhand, Mr. Pickles, and Todd Modes. They released a self-titled, full-length CD and his first vinyl in 2004.
French followed their release with "A Four Track Mind" (2005), as Dialtone. It was recorded using a four-track recorder, a Boss SP 202, Technics turntables, and a busted microphone. Watching Fahrenheit 2040 chop beats on the fly with the SP 202, and hearing Modes play diverse track selections (like Skylab and Boards of Canada), opened his world to producing music. The rest is history.
As the check came to the table, French looked at me and said, "All I want is to make music that is personal and get it to people that enjoy it. That's it…I don't want to fall into the same patterns. I am very happy the way my hip hop days ended. I figured out the formula, the recipe of that and now I'm on to the next thing." From there, we got into the Green Lantern and visit friends at another stop.
There are no regrets as twenty years of making memories and music arrives for him. "You have to constantly check yourself." French said. "Stick to expressing your true self and something will pan out. Always."