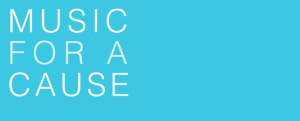 Written by John Bileebob Williams
Music festivals are quickly becoming over the top productions featuring more than just the hottest bands and DJs. Many host a metaphorical and bona fide circus atmosphere. But sometimes you just want to attend an event that sticks to its guns and mission, focusing on the music.
Ten years strong, the Backpack Music Festival (BPMF) is an event that feels right because the tunes are so good and the proceeds go to the community's youth.
Originally called the Backpack House Music Picnic, the festival was founded in 2005. Even after the name change, the festival's objective has remained the same, following the creed, "No child should be without the basics to succeed."
John "Jammin" Collins is a local and international DJ, a member of Underground Resistance and the festival's Artistic Director. He has been an integral part of the house and disco scene and witnessed the birth of Detroit electronic music in the 1980s. At that time he was a DJ at Cheeks, a club that played an important role in the Detroit underground dance music scene and was where Jeff Mills is said to have gotten his start.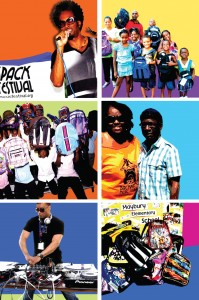 The festival's aim is to provide free backpacks and school supplies to families that need them. John says, "We provide backpacks to Peggy's Place Women and Children Shelter, Denby Center, Homes For Black Children Foster Care Program Adoption Agency, COTS Coalition of Temporary Shelter, Pride Area Community Council, University of Michigan Transplant Center Kids Camp Michitanki, Bennett Elementary and Evergreen/ Lahser 7-8 Mile Community Council and the MSU Community Music School, Detroit. There are many parents that cannot afford to provide backpack and supplies for their children. If a child is to learn, progress and succeed, these basic needs must be met."
The BPMF has turned to Detroit's electronic and house music community for support. John adds, "Many DJs and artists have donated their time by providing entertainment to the festival."
The artists that have performed represent diverse genres. At the BPMF you will hear techno, house and other electronic dance music, hip-hop, soul and even poetry.
John recalls, "There have been so many memorable acts. Detroit has the best talent in the world- be it techno, house, gospel, jazz, rock, R&B, neo-soul or country. Artists from all of these genres have performed at one of festival events.
"Over the years, our lineup has become more diverse. One of the highlights is the Kidz Stage which includes singers, dancers, poets and rappers from the Detroit metro area. This year the festival will reflect that same diversity along with some of Detroit's top international and local DJs and artists."
Some artists that have performed at previous Backpack Music Festivals include Britney Stoney, Terrence Parker, Kevin Saunderson, Derrick May, Eddie Fowlkes, Juan Atkins, Jeff Mills, Rob Martinez, Aaron Carl, Michael Turner, Los Hermanos, Norm Talley, Al Ester, Tom Linder, Rick Wilhite, D3, Malik Alston, Jenny LaFemme and Wayne Williams.
The festival is excited to have WDET's Sunday Session host, Chris Campbell emcee one of the stages. The public radio station has been a huge supporter of the BPMF for many years.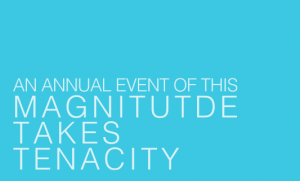 The Backpack Music Festival has remained successful due to the large number of volunteers from Detroit, the suburbs, around the country and from around the world. Some of the larger organizations that have helped include the Kresge Foundation, Transmat, Underground Resistance, Metroplex, Hill Realty, Historic Realty, Whole Foods and State Farm.
Putting on an annual event of this magnitude takes tenacity. But John finds time management is the key to keeping his numerous projects in line.
"The hardest part of this event is pulling together all of the logistics to make this successful. It takes at least a year to properly plan a fundraiser of this magnitude. We have a very strong planning committee and very dedicated, loyal volunteers. Without our volunteers, our event would not be successful. At the end of the day, we feel extremely proud of our efforts to give back to the community."
John loves what he does, and more importantly, he is ecstatic to wake up every day. He received a kidney transplant 16 months ago after being on dialysis for ten years. With a renewed outlook on life he says, "My life has changed. I am completely recovered, healthy, and once again able to live a normal life- I am blessed. Not much bums me out. I try to stay upbeat and focused."
He was appointed to the Detroit Entertainment Commission last year. John speaks highly of Detroit's strong entertainment industry and notes that there is now an "energized group of commissioners that are working towards maintaining and improving the level of entertainment (of all genres) for the residents of the City of Detroit."
Judy Shelton – Director
John E. Collins – Artistic Director
Website: www.backpackmusicfestival.net
For donations: www.scpmichigan.org