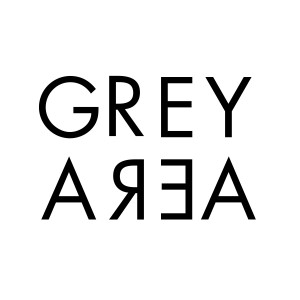 Grey Area article, by Aaron Lichko. (photos by Eileen Lee) updated May 2022
Southwest Detroit's art and music scene has been on the rise for years now. Standing at the forefront of this movement are dual visionaries Eileen Lee and Christopher Taylor who operate out of the experiential art gallery, retail and aura photography space, known as Grey Area. They are amongst those leading this emergence. Their work is a gift to all of us, challenging us to think about the way we see things, expanding mental boundaries, capturing spiritual essences on real film, and unearthing unique artifacts to sell from their vast travels across the country. Their eyes and sense of style are so keen and their art shows are not to be missed.
AL:There's been a long road getting to where Grey Area is currently. Tell us your story and how the store came to be?
CT:It began fifteen years ago. Eileen worked for (now defunct) Real Detroit Weeklyand I worked at Diesel (clothing store.) Eileen went off to college in East Lansing and I took a job offer with Diesel in Chicago as a Window Dresser. I was back in the D almost every weekend though going out to electronic music clubs like Oslo, Corktown Tavern, The Works or just house partying.  Eileen joined me in Chicago and then we eventually moved to Los Angeles for seven years. We wanted to see how things function in other cities and then bring our experiences back home. Once we got back to Detroit, we spent about a year looking around and came upon our subtle space in Southwest. Grey Area has been open for almost three years now and it's still a humbling experience running our own space in the city.
AL:You both complement each other so well. What are your individual specialties and things you share in common to make the gallery come together?
EL:Chris really is the yang to my yin in so many ways, especially with how we operate our space. He has such an incredible eye for merchandising. He also has an innate understanding of how people flow through spaces and interact with objects from his retail background. It's truly an art and so he gets to apply it to our space. Since it's technically three separate rooms that change to suit different purposes, it can be difficult at times!  My former life was in marketing, event production, and public relations – always in the cultural aspect of things.
We both deeply love art, culture, music and found items. Grey Area has been a way for us to bring all of these aspects together and share it with others. During our time in LA, we did the flea market circuit as vendors and also ran the original Venice Beach Flea Market at the high school.
AL:How did you wind up doing aura photography? And you use real film? How did the idea come out to incorporate this into your gallery space?
EL:Within the first year of us dating, at some point Chris would mention to me the color of my aura. At that time I had no clue what an aura even was, and after his explanations I found it incredibly interesting. When we moved to LA, the topic of energy and auras somehow came up in life and I went down the rabbit hole pretty far. It's something I've been fascinated with for years. At some point upon returning home to Detroit, the notion of practicing aura photography to explore and research the human energy field in a tangible way outside of books and literature became this idea I couldn't get out of my head.
Photography has always been a personal passion. I feel incredibly lucky that all of my interests have aligned in such a synchronistic way. I studied film photography briefly in college, during the time I was working at Real Detroit Weeklyas an intern. I was that girl you saw in the photo pit at shows during the first three songs snapping shots of the band on 35mm, then going to my job at CVS as the one hour photo girl where I'd develop my own film. Anyways, early 2017, I decided to take the plunge and literally called up the inventor, Guy Coggins, and asked him to build me a camera.
While my camera was being built, we had been exploring the possibilities of opening up a space that would be some kind of representation of our interests. When Chris found our spot in Southwest, it just felt natural to include AURA AURA as part of the space. And yes! The specific model of camera I use requires packfilm, which Fuji announced back in 2016 they were no longer going to be producing, so the amount of film left in the world is finite, which makes this process pretty special.
AL:How do you both come to an agreement on an art show to have at your space? Is there a lot of research that goes into it or is it more like a hey I saw this…
CT:There's no research really. The main idea is to provide space for established or emerging artists we come in contact with through the community here. We also incorporate people from out of town. Hopefully we open avenues for exchange to flow. We had a show for Lucy Cahill not too long after we opened who lives in the neighborhood. We first learned of her from noticing the gig posters she creates for venues around town. She illustrated our Grey Area shirts and our ads as well. Eventually she started working with the Youth Arts Alliance (group that provides creative programming to juveniles in detention facilities.) Lucy organized a fundraiser for YAA at the space through an art auction in which dozens of local artists contributed to and some eventually had their own shows with us.
EL:Chris is basically our artist liaison and producer. He fields all the inquiries but always runs ideas by me before solidifying a show, which I appreciate. While our intention is creating a platform for budding talent, another aspect is to make art approachable. I like to think we operate in a very DIY collaborative way, and always want to make sure we are working with someone who creates work that Detroiters can actually afford.
AL:In your travels, you both pick up some of the greatest items to sell in your space. Are there particular things you look for to sell? What is the strangest thing you ever bought and sold in your shop?
EL:It sounds simple, but we literally buy what we like. And of course what we think others who are like-minded would enjoy. I curate the women's vintage, and Chris the men's, but when it comes to art and objects we both find things and will bring them to each other to get input. It's a rare occasion that we'll buy something the other person does not like.
CT:With the travel associated with Eileen's aura photography, I enjoy getting off the road and seeing what we can find to bring back to the city for the locals to find use for. As far as vintage clothing goes I like the idea of encouraging people to buy second hand after seeing some of the negative environmental aspects associated with fashion and clothing retail in general. Some of the stuff I gravitate towards are utility wear like woolen mill articles, old denim, stuff with chain-stitched embellishments and obviously anything music. As for the strangest things we've sold in the store we dabble in the macabre with turn of the century medical charts, 1800s wheelchairs, quack medical devices and taxidermy type stuff.
AL:Do you always have music at your shows? What role does it play in the experience you are looking to provide for people? What are some memorable highlights from past shows?
CT:Every show has had audio thus far! As far as performances we've had two Sick Llama shows where he played among his works. The first one he did live tape dubbing of out of print stuff from his cassette label for attendees. Pablo R. Ruiz and Ben Saginaw did a set with video work by Vinnie Massimino. That was a wig sizzler! DJ PIA did a live thing that night too where she looped a Miles Davis track that is still circling my brain. When it comes to visual art shows, the artists choose if they would like DJs, playlists, etc. We've been lucky to have Danny Kroha of The Gories, Zak from Deadbeat Beat and even these guys who sell records while DJing play for openings.
AL:You both are DJs too! What is your music inspiration? You sell records at the shop too. Is it hard not to get high off your own supply?
CT:I grew up listening to anything on the radio, fortunately Detroit in the '80s didn't disappoint. I remember hearing "Summer Madness" in the backseat as a kid before I was old enough to see out the window and feeling instantly changed. When I entered school I liked anything hip hop so my mom bought me a compilation tape because it had LL Cool J on it and MARRS – "Pump Up The Volume" was the first track. I was hooked on that sound and could only find it on WJLB on weekend nights (club broadcasts) so I tuned into that until the mid '90s. After moving to Chicago when I was 21 I learned about WBMX from (DJ) KSTARKE and got into other forms of electronic music like Italo, freestyle, etc. As far as the shop's selection goes we pick up records when we can and sell DJ records as well as popular stuff. It's hard to not keep some of the stuff obviously but I'm always happy to drop some under-appreciated stuff from my own collection in the bins at a price.
AL:Why are records important and which ones mean the most to you?
CT:I take things literally and records are in fact what the name alludes to, a record of a time and place. A file of captured vibrations submitted to eternity via minuscule notches cut into black plastic. The ones I appreciate the most are ones with my friends' work put onto them and the gems I dug outta the dirt.
AL:What is on the horizon for Grey Area?
CT:We're hoping to get an online retail space going for collaborations to create limited edition pieces available to people everywhere. The plan is to bring in more new releases as far as music is concerned too. We also have a new aura project called Color of Our Energy, which utilizes a modern camera with contemporary Instax film, making aura photography more accessible on a regular basis.
Find out more about Grey Area events @greyareadetroit on Instagram!