by Diviniti
His attire is casual, and his demeanor matches it perfectly. Jeans, gym shoes and a baseball cap. Far from the clothing you might imagine one of the most prominent names in Detroit electronic music would wear. And that's what is important to understand about Gerald Mitchell; the possibility that you won't get what you're expecting, is very real.
Growing up in Detroit, Gerald's home was filled with love and music. His mother used to sing a lot while working around the house. "My mother was basically my introduction to music," he says, "She took me to piano lessons. My father actually bought a piano. I took music reading lessons for a while, and then I just stopped because I started playing in church. I went to Minor Brother's School of Music to learn how to play gospel music. So once I figured that out, it was a wrap. I was making money."
Not unlike many other artists from this musical metropolis, Gerald got his first successful musical experiences performing in the church. His father was a minister, so his entire family was very active in the worship services. Gerald played keyboards, drums, bass and guitar for the choir. Besides gaining experience in expressing himself musically in front of an audience, his early years in the church also provided him with a firm spiritual base that he says is still vitally important to him today.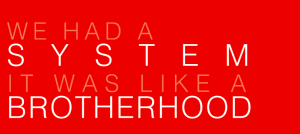 Guided by that faith and a love for music, Gerald began to explore other types of music. Once one of his older brothers bought a Fender Rhodes, Gerald began to experiment with various sounds and electronic tones. "My brother bought a Fender Rhodes piano, and that was the first electronic instrument I played besides the Hammond B3 organ when I was in church. We also had an acoustic piano at home. But the Rhodes was an important thing, that's how I started playing in bands. I met a friend named Dwight Hudson, and he had these synthesizers. I traded my bass for his Minimoog. Then I sat the Minimoog on top of the Rhodes, and I started getting both church and outside gigs."
At that time Gerald was very influenced by the music of Prince, The Time, and many other funk and soul groups of the early eighties. He was a part of several different bands during this time, including one with his brothers (Lamborghini), and another with Mike Banks on guitar (The Mechanics).
Further influenced by the music they heard on The Electrifying Mojo's legendary radio show and the mainstay local dance show, The Scene, Mike and Gerald found themselves experimenting with more synth-tinged sounds and electronic elements. He says, "We just started messing around with synthesizers. Then it wasn't really techno, techno wasn't that big. Mojo started introducing groups like The B-52s and stuff. Like right now radio plays the same thing. They don't play a variety like they used to back in the day. That's how we got introduced to different styles. Mojo played whatever was new."
Once Gerald and Mike teamed up with Rolando, the group Los Hermanos was born. The three of them would spend days and nights eating Chinese food and making tracks.   They developed a greatly successful system to perfect their sound. "It's like how things went with Jaguar," he recalls, "Actually I produced most of the music. Rolando was there to edit it, and make sure it was DJ and club ready. He would come back and say like, 'Hey man, you need to change the high hat and bring up the strings.' He would tell me and Mike, and we would come home and fix it. See we had a system. It was like a brotherhood had formed. Even though he [Rolando] was on the road more than us, we would still give him ammunition to play. I really loved being a part of that. He actually taught me a lot."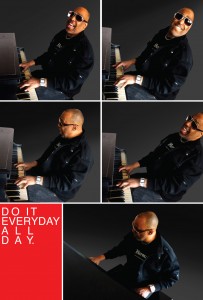 When Rolando left the group, Mike dedicated more time to Underground Resistance and Gerald remained focused on Los Hermanos. He has made it both a record label and his production company. He views Los Hermanos as a platform to give other artists the chance to shine, sometimes in collaboration with him and other as solo artists. He is currently touring Europe doing both live performances and DJ sets.
Gerald has also been concentrating on doing more work and production simply as Gerald Mitchell. One of the projects he has slated to be released soon is with Pierre Anthony on the Gerald Mitchell International label. Seemingly uncomfortable with having to jam the sound and style of the music he is making into a genre, when asked to place it in a category he responds, "It's the Gerald Mitchell Genre."
It's clear that there is much work left for Gerald to do. He has many pieces of unreleased music of varied types. He has plans for numerous projects including both local and international artists. When asked to give advice to up and coming producers, Gerald replies, "Work hard. Keep working hard. Do it everyday – all day. Don't give up. Whatever you're dreaming, if you ain't having nightmares in your dreams you ain't working your dream hard enough."
Beneath the casual and laid back exterior, Gerald Mitchell is a man of strong will, one who has proven that hard work pays off. His musical success has demonstrated that taking chances and experimenting with something new is always better than playing it safe. Behind the wide-selling releases and world tours, Gerald remains, simply, a man who holds on to a belief in a power greater than himself. When he is in Detroit, he still plays during local church services. He is keenly aware of how much of a role faithfulness plays in his daily life. To what does he attribute his success to this point? Gerald says, "I just think it's my strong faith and belief in God. I think that's over all."