By Rob Theakston
For anyone who's ever worked at a Detroit record store, label, or needed to find the newest of new in vinyl in the area, the names Mike Himes and Record Time are one in the same. I took a few moments to check in on the former record storeowner, and his views on a few other subjects.
Rob Theakston: So first and most importantly, for those who haven't seen you in a bit, how is life after Record Time treating you? What have you been up to?
Mike Himes: Life has been good. I must say I do miss the music business and the interaction with customers and music heads. After RT closed I became the general manager at Take 2 Authentics in Mt. Clemens, a framing shop that also specializes in sports memorabilia. Then I left there for a bit to work as an assistant manager with Grace Centers of Hope Thrift Stores. I loved it there but it just wasn't paying the bills, so I returned to Take 2 and am still there now.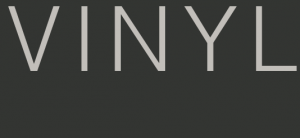 RT: As this publication is geared towards electronic music, let's talk of the fabled temple that was the "Dance Room" in Roseville. When did the idea germinate to open a separate section just for dance music?
MH: The idea came the minute I walked into what became our second location at 10 Mile and Gratiot in Roseville. I was looking for a bigger space as we had out grown the first spot down the road on 10 Mile. It was an old music shop (instruments) and had a separate room with windows that was used for their organs I think, it was approx 20 x 25 and when I looked in I knew this would be ideal for our dance music records. The store we were at was selling a lot of dance music and I was constantly interrupting our sound system with dance music that I wanted to hear and let others hear also. The regular employees and many customers did not like this electronic assault on their ears, and were always complaining. So when I saw this room I knew it was ideal.
RT: Ok, let's take a question from techno celebrity Dereck Plaslaiko:
"What was it that drew you to wanting to sell Detroit techno? No one would question your love for this music. But, was it that you saw a sales opportunity, and then fell in love with it? Or were there specific records that you just really wanted to sell to the people of Detroit? Either way, what was the original desire you remember having from the beginning?"
MH: It was truly just a love for the music, never really had any plans to make money off it (at first at least). I fell in love with early rap and electronic dance music, and soon realized that a majority of the stuff I liked was made in Detroit. I'd call the phone numbers I got from the labels, and introduce myself and say, "I love your stuff, sell it to me!" This started a relationship with many people. I'd say Cybotron and early Metroplex records were the first that really got me hooked.
It was always the music. If I liked it, I'd support it.
R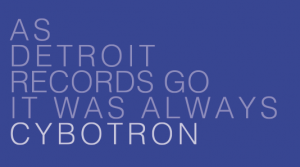 T: Was there a sense back then that these records needed an archive or some sort of preservation? How many records did you keep for your personal collection?
MH: The only sense I had was that some great stuff was happening right in my backyard, and it should be heard. As a historical thing that should be archived, I only thought that years later after the international impact. My collection at one time was probably the largest Detroit electronic music anyone ever saw, I had 10 record bins filled in my basement at my collecting peak. I got divorced and moved the records in boxes to my apartment at the time, this was 2004. I logged 85-90% of them onto a spreadsheet and then sold them to Serge at Clone in Holland (SAD FACE). I needed the money and space, so they went to a new home. I did keep my favorites though.
RT: Give me the name of one record you can recall that you just could NOT keep in stock? Where it was gone the minute the box was opened and re-orders were just next to impossible?
MH: Actually, the one that comes to mind was that Interactive-Elevator Up & Down record, an obscure import on ZYX records if I recall. We would get most our imports from Watts in NY and we asked them for it so often that they had it pressed just for us! Funny thing was the song was only about a minute long! EVERY DJ seemed to need a few copies.
As Detroit records go it was always Cybotron.
RT: Is there one artist that stands out in your mind, where they were on their way to fame, and your interactions with them didn't change after taking off?
MH: I never had any problems with rising stars and egos. I heard it from many how this guy or that guy had changed, but rarely did I feel that personally. There was always a mutual respect factor I had with these guys and they never got too big in my eyes. Detroit kept them grounded, for the most part. Kind of funny how you can be a superstar overseas and an average cat at home, kept them humble.
RT: With record store day clogging up pressing plants for collector vinyl and the resurgence of vinyl sales across the board as a medium, what's your take on the state of record store in 2015? Do you even HAVE one?
MH: I still talk to a few owners, keep an eye and ear open. After 32 years in the biz it's in my DNA. Records obviously have made a comeback and there are boutique shops popping up all over, but the majority of the industry as a whole died. The music did not and never will. Major labels still don't get it! They dilute RSD with too many releases, trying to cash in on Christmas in April and expensive records! Music can be raped, beaten and abused by money, but you can't kill its soul. It's great seeing kids buying records and developing the same attachment my generation did to owning something physical. I'd still be in business if the cards were different, I miss it.

RT: Hypothetical's are definitely a fun game to play. So here's one: If you could have foreseen the decline and eventual resurgence of vinyl market, would you have kept the store open knowing what you know now? What would have you done differently to ensure Record Time's stability?
MH: Just touched on that one, huh?! I could see it coming, but couldn't get out of my expensive lease without legal issues and rough finances at the time. I have often wondered if the resurgence of the record is the completion of the cycle, the circle of life so to say (I'm sounding like a Jeff Mills concept now). Seriously though, the industry started with the record. Many configurations popped up along the way, and its now back to the record. Is this the end or just the beginning? Hopefully the later, I hope vinyl continues to spread and it seems as if it will.
RT: It's been almost four years now since you decided to switch gears into your current endeavors. On Tuesdays, do you ever find yourself getting phantom pains of excitement or panic?
MH: Not really, for a while I just walked away and ignored it all. I needed a break. The last couple of years of the store were tough on me and I needed to mourn I guess a bit. Now I'm back to listening to more things and exploring again, music has always been my best friend.
RT: Hypothetical #2: 21 year old Mike Himes runs into you at a coffee shop and tells you about a new record store he's opening. What advice would you give him?
MH: Go for it, use your heart more than your head and have fun with it. If it's your passion, then do it! Also, don't list everything online, people see that. Price the stuff to make money, but don't go crazy. Oh yeah, and don't put anything out until I see it, LOL.
RT: Whom are you listening to these days?
MH: Anything human and with soul. I still love the older techno and house, don't hear much new stuff. I just don't really have the time to research. I still listen to a lot of 70's funk, jazz and soul.
RT: Last question, what are your all time, top 5 Detroit techno records?
(This is Not FAIR!! Only 5???)
69 – My Machines
Rhythim Is Rhythim – Strings Of Life
3MB with Juan Atkins – Jazz Is The Teacher (kind of Detroit)
Underground Resistance – Jupiter Jazz
Innerzone Orchestra – People Make The World Go Round KDJ Remix